Image: Stubcroft Farm's amenity block.
The team at Stubcroft Farm on the South East Coast are no stranger to winning awards, the campsite located near some of the east coasts' best beaches, Chichester Harbour and the South Downs National Park has received many accolades over the years including The Beautiful South tourism awards, TripAdvisor's certificate of excellence and several rewards celebrating their commitment to green tourism.
Recently, they have also been acknowledged for their accessibility. Simon Green, the site's owner, credits much of this to his work with Tourism For All.
Image: Solar Panels at Stubcroft Farm.
This is Simon's first season as a Tourism For All member, so the team only recently took part in the training aspect of the partnership package. These packages offer training in a range of accessibility options and facilities so you can be sure that your guests have the best time when staying with you. Simon was the first to complete the training, prior to setting up the rest of the team, so now everyone at the site will have a thorough understanding of a wide range of accessibility needs.
Simon said: "The training was very useful and well structured. It did need a bit of research but that is not a bad thing. The training did make me think about our facilities and service from the customer's point of view. The areas on language and terminology were useful, I am from a slightly older generation, so I realised that the terminology I have been used to was rather dated! It was also a useful review across the whole business."
Following the training, he made a series of changes to his site including to his new state of the art amenity block, which was purpose designed for customers with a range of accessibility needs. The block, though only a recent addition to the site has already earned him awards after landing him a Bronze Award as a finalist in the Access and Inclusivity category of the Beautiful South Awards organised by Tourism South East.
Image: Stubcroft Farm's accessible amenity block.
Simon said: "We have made quite a lot of changes this year as a result of joining TFA. The first, and most important, was instigating proper training for staff. Previously, we had our own "in house" training, but whilst this tackled some of the more obvious areas of accessible customer service, we have realised this was not thorough enough, so we have signed up all our staff now to do the online TFA training course. It is early days yet, but we hope this should help provide better service across the very wide spectrum of accessible needs. It is also nice for the staff who complete the course to get a certificate at the end to help them with their future career progress. I would like to say a special thanks to Ray [at Tourism For All] who has been very helpful and patient in getting us set up on the online training.
"It was also very useful to me as the Managing Director to reappraise and improve our accessible facilities. For example, I realised we did not have a hearing loop (much to my embarrassment as I have a profoundly deaf brother in law!) so we have purchased and installed one in reception and are currently training staff in its use.
"We have identified other areas that we are currently in the process of improving, including an improved, updated website and clearly marked accessible parking bays among other things. Our new website is currently under construction and is due to replace our old website soon. Amongst many general improvements, we have put in a dedicated section on Accessibility with plenty of photos, Access Statements and much more."
Image: New hearing loops like the ones at Stubcroft Farm.
The new amenity block has blue badge parking and is fully wheelchair accessible with shallow ramps leading into the building as well as handrails and wide corridors. There are two wheelchair accessible shower rooms, a right handed and left handed, each with shower, toilet, washbasins and a further accessible toilet.
For guests using powered wheelchairs or mobility aids, there are power points available in the building for recharging at the block.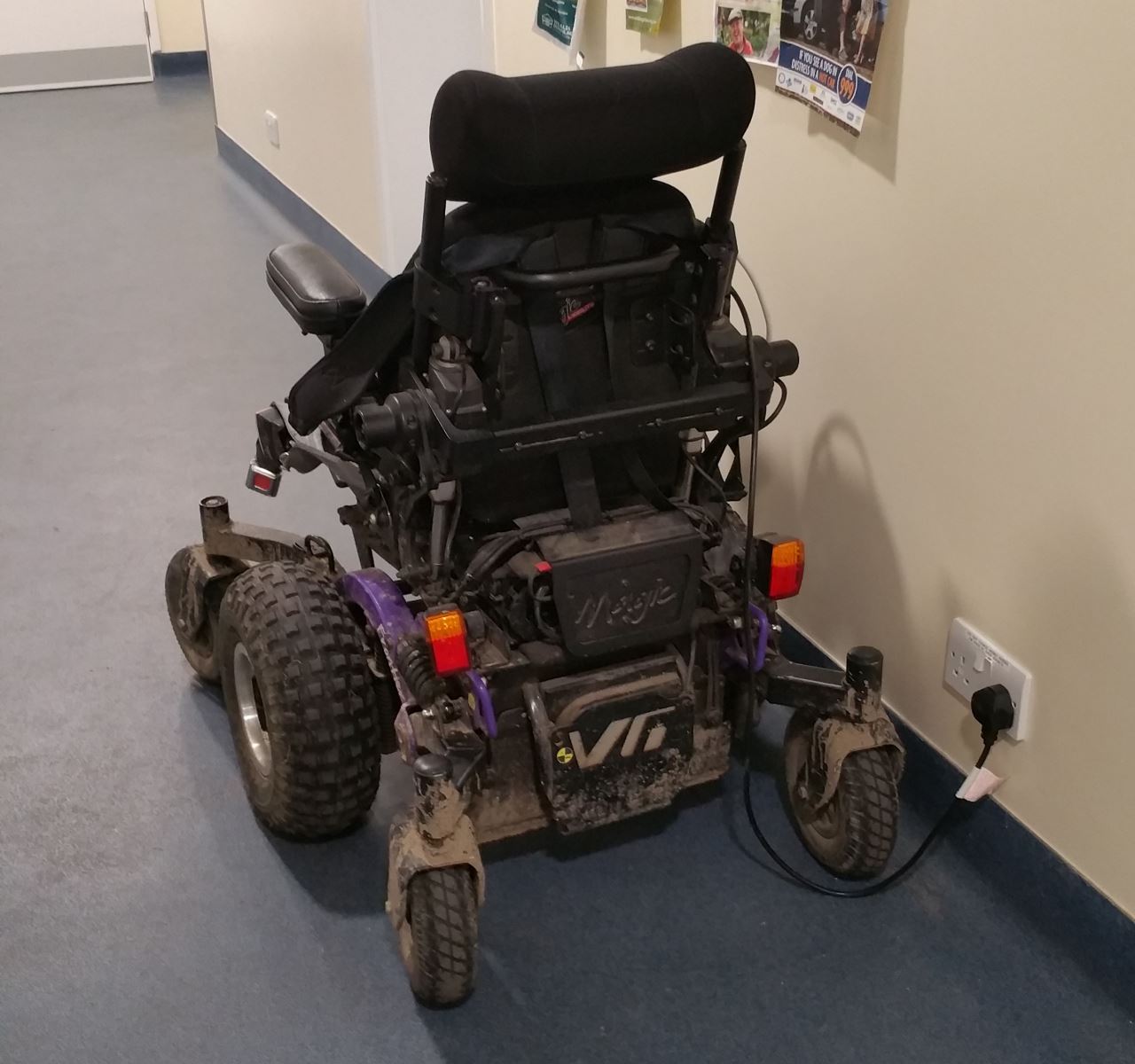 Image: Wheelchair recharging points.
Other guests are also well catered for, door signs have raised letters and braille panels and the block has bright clear lighting throughout. The accessible facilities have also been built with families in mind. Family rooms can accommodate parents and children and include baby changing facilities.
Image: baby changing at Stubcroft Farm.
Guest safety was also a big consideration when the new amenities block was being designed. You'll find pull cord alarms in each accessible room and both visual and audible fire alarms.
Since implementing these changes, Simon has found that bookings at his site have increased. He said, "While it is early days yet as some of the changes are long term goals, for instance, staff are still being trained and the new website is still being constructed, but since joining TFA we have seen a significant increase in bookings from customers with Accessible needs as a result of our listing on the website. We have also noticed a significant increase in bookings from Accessible needs customers since our new Amenity Block opened in 2016, which is increasing every year as word gets around about our accessible facilities on social media. We hope this will be an example to other campsites, caravan and holiday parks that it is worth putting in the extra investment necessary as it will repay in the long term."
Since undertaking the training, Simon has said he feels that he has gained a real understanding of what facilities are useful to his guests with additional needs. All of his staff have been briefed and are on hand to assist wherever they can and the site has started making a point of telling guests about their secured chilled medicine storage facilities, among other needs that they can cater for. If anyone would like any further information about the accessibility available at Stubcroft Farm, their access statement is available online including audio and large type versions. They are also happy to post a version that can best suit you, just get in touch with them for details.
Simon said: "I wish we had found TFA earlier whilst designing the building. Our architect was very good and ensured that all the physical facilities were constructed to the latest Doc M standards, but it would have been useful to have the TFA resources earlier on areas such as fittings, hearing loops and staff training.
"The Camping and Caravanning / Holiday Park sector has always been notoriously bad for Accessibility. There has been a general perception that people with Accessible needs did not go Camping or Caravanning. Many Amenity Blocks and facilities were built in the 60s when there was no legislation and many businesses have often only made token gestures at compliance.
"We opened our new "State of the Art" Amenity block in 2016 and it was designed to be both Accessible and Environmentally friendly. Financially it was a big risk as both these design areas added very significantly to the build cost, but we did it as part of our ethical approach to our business and it has repaid the investment much quicker than we had anticipated.
"After a couple of seasons with the new facilities, we entered the Beautiful South Awards. One of the categories was Accessibility & Inclusivity. During the site visit, the feedback from the judge was very helpful with suggestions for future improvements and he introduced us to TFA. We had never heard of the organisation before but decided to sign up at the end of the season and join ready for the 2019 season."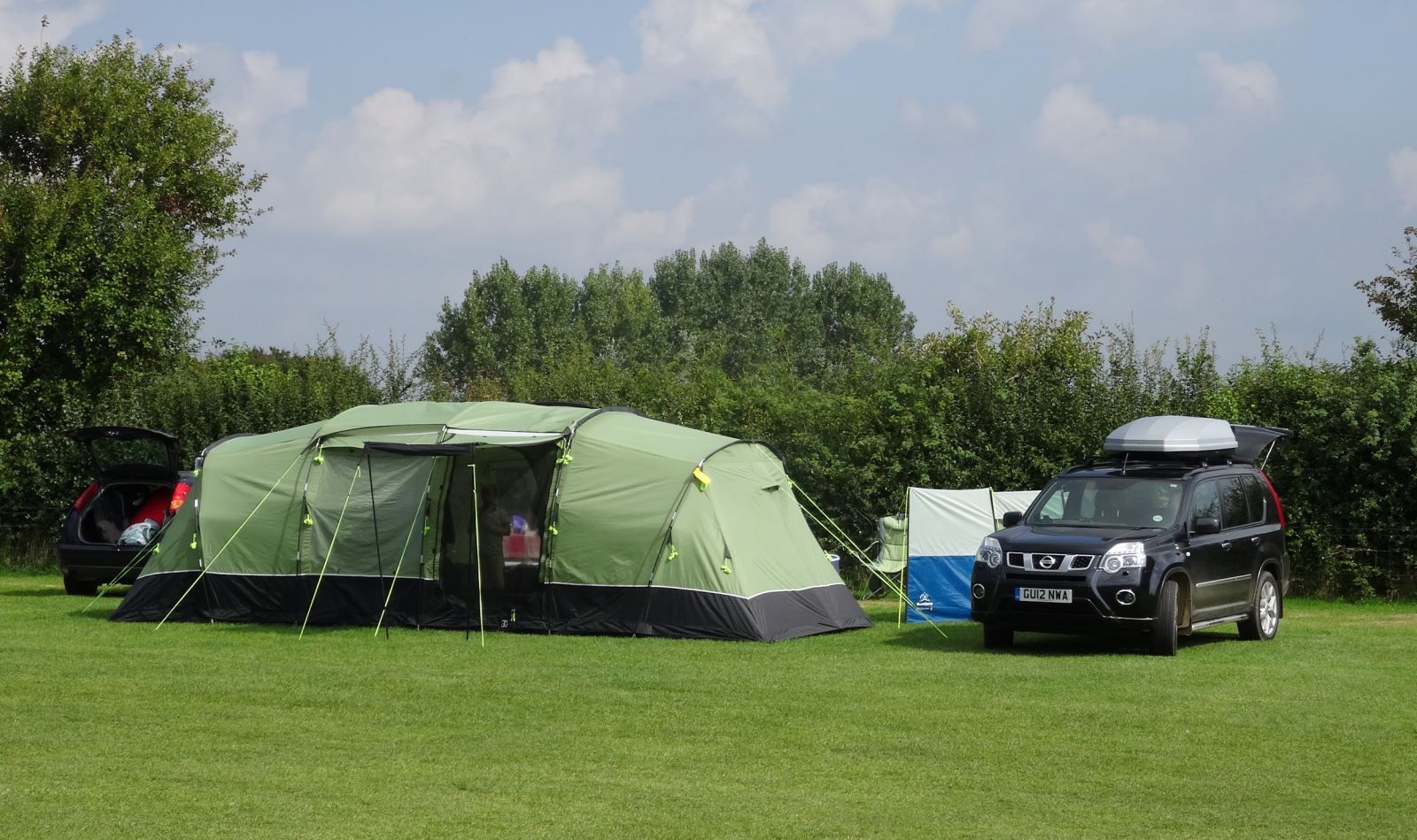 Image: Stubcroft Farm campsite.
Want to find out more about holidays at Stubcroft Farm Campsite? Click here to visit their website. The camp site is an award-winning, traditional, family run site on the south coast close to Chichester, South Downs and Bognor Regis, as well as several popular attractions. The campsite is set in a level paddock surrounded by arable fields and has a wealth of wildlife surrounding it.
If you think your business could benefit from a training or promotional package from Tourism For All, please contact Gill on partnerships@tourismforall.co.uk for more information.
Related